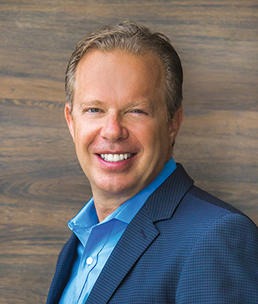 is an international lecturer, researcher, corporate consultant, author and educator who has been invited to speak in more than 32 countries on five continents. As a lecturer and educator, he is driven by the conviction that each of us has the potential for greatness and unlimited abilities. In his easy-to-understand, encouraging, and compassionate style, he has educated thousands of people, detailing how they can rewire their brains and recondition their bodies to make lasting changes.
In addition to offering a variety of online courses and webinars, he has personally taught three-day progressive workshops and five-day advanced workshops in the U.S. and abroad. Last year, his workshops became week-long offerings and the content of the progressive workshops is available online. (To learn more, please visit the events section at: www.drjoedispenza.com) Dr. Joe is also a faculty member at Quantum University in Honolulu, Hawaii; the Omega Institute for Holistic Studies in Rhinebeck, New York; and Kripalu Center for Yoga and Health in Stockbridge, Massachusetts. He's also an invited chair of the research committee at Life University in Atlanta, Georgia.
Kelley Alexander serves as the Program Director & Director of Alternative and Complementary Health and as a Counselor with the Sanctuary at Sedona. She's an Ordained Minister; Certified Shamanic Breathwork® Facilitator; Member of the Association for Comprehensive Energy Psychology; Member of National Institute for Holistic Addiction Studies; Member of American Holistic Health Association, Kelley has BA in World Religions, graduate work in psychology, a Juris Doctorate and is a graduate of the Four Winds Healing the Light Body School, a premiere energy medicine program.
Gregg Braden is a five-time New York Times best-selling author and is internationally renowned as a pioneer in bridging science, spirituality and human potential. From 1979 to 1990 Gregg worked for Fortune 500 companies as a problem-solver during times of crisis. He continues problem-solving today as he weaves modern science and the wisdom preserved in remote monasteries and forgotten texts into real world solutions. His discoveries have led to 12 award-winning books published in over 40 languages. Gregg has shared his presentations with the United Nations, fortune 500 companies, indigenous elders, religious leaders, diplomats and the U. S. military. He's featured in media specials airing on major networks throughout the world. The United Kingdom's Watkins Journal lists Gregg among the top 100 of "the world's most spiritually influential living people" for the 5th consecutive year, and he is a 2019 nominee for the prestigious Templeton Award established to honor "outstanding individuals who have devoted their talents to expanding our vision of human purpose and ultimate reality."
Deborah Rozman, Ph.D., President and Co-CEO of HeartMath
Deborah Rozman has over thirty years of experience as a business executive, serial entrepreneur, pHD, psychologist, author and educator. She has been involved with HeartMath since its inception, first as founding executive director of the non-profit HeartMath Institute, then as executive vice president of HeartMath LLC, and for the past decade as founding director, President and CEO of Quantum Intech Inc. (dba HeartMath Inc) and more recently of HeartMath LLC.
She's also co-author with Doc Childre of HeartMath's Transforming Series: Transforming Stress, Transforming Anger, Transforming Anxiety and Transforming Depression, and is a key spokesperson on HeartMath, heart intelligence, managing stress in these changing times and heart-based living.
Michelle Corr is an influencer and the founder of Michelle Corr Media. She's the former host of Michelle Corr 6 Degrees radio talk show on KWSS 93.9 FM in Phoenix and syndicated globally via VoiceAmerica.com. This Arizona State University grad is also the CMO (Chief Mermaid Onboard) at Bombshells Kauai, Mermaid Made Beach Bling.
Michelle was the official media strategist and female radio personality for Bob Proctor's Matrixx Expert Panel. She is passionate about working with ethical entrepreneurs seeking brand alignment, awareness and visibility. Michelle is currently creating powerful local brand marketing platforms and social media planning strategies for business owners seeking greater online visibility for their products and services.
As a former talk show host with 13 years on-air, and as a public figure, Michelle provides an authoritative voice to the community and beyond. Her background includes 25 years of experience in radio, television, branding, sales, marketing and event production.
Joseph "White Wolf" Cosgrove was born in northern Canada and spent his early years deep in the wilderness alongside his fur trapper Dad. Joseph became spiritually awake as a young boy developing a deep love and respect for animals. He was deeply grounded in the spirit world where he could see the connection of all living things. Rooted with a deep love, respect and communion with the earth, Joseph brings his gift of visions and storytelling to assist people in healing emotional and physical traumas. Joseph is most renowned for his Dream Vision Journeys and Animal Messages. As a Spiritual Teacher and Minister, he works with people from around the world doing land clearings, wedding ceremonies, customized tours and Spiritual Intensive Workshops.
Jeva Uqualla Havasupai Chief and Ceremonial Keeper
Uqualla is Havasupai, of the Blue Water People (Havsuw' Baaja), known as the guardians and sentinels of the Grand Canyon with its magnificent brilliant blue waterfalls. Havasupai land is revered as the birthplace and medicine apothecary to many of the Colorado Plateau tribes.
At the young age of 26, Uqualla was chosen by his people as their chief and served as such for many years. Today he continues to work for his people on the Elders Council of the Colorado Plateau Conversations and the Havasupai Spiritual Advisory Council. He's the planning member for the annual Pai Peoples gatherings and a delegate to the 7th Generation annual meetings.
Uqualla engages unstintingly as an agent of change at the forefront of many indigenous human rights initiatives, standing up for environmental matters concerning tribal communities -- mobilizing, liaising, speaking, writing and inspiring.
Internationally, Uqualla serves as a cultural ambassador of traditional ways. He's an eloquent advocate on cultural and cross-cultural matters in the US and globally, who acts as a bridge and translator between indigenous and western knowledge and understanding.
Uqualla is a keeper of songs and ceremonies and an inspired orator who addresses audiences on infractions to the wellbeing of global citizens and the Earth, always encouraging an inclusive, positive resolve.
**************************************************************************
PAST EVENTS
SOLD Out 4 months in advance!
The 2019
gathering of the year in magical Sedona, AZ.
June 6th - 9th 2019*