Self-Empowered Wisdom
JUNE 6-9 th, 2019*
Embracing Bliss
Our 2019 venue
*All pre- and post-conference seminars may be purchased whether or not you are attending the Self-Empowered Wisdom conference.
Tours and Activities in Sedona
Questions? Email info@stellarproductionslive.com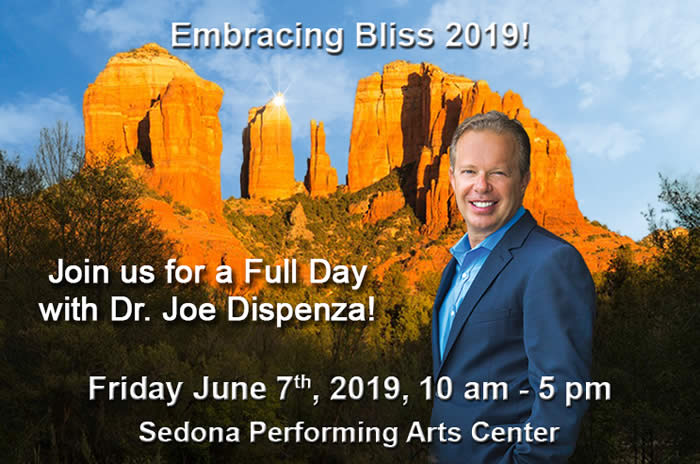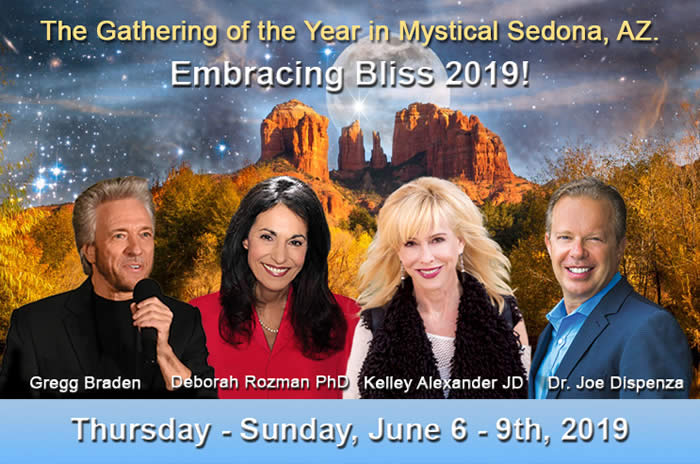 Self-Empowered Wisdom offers all you've come to expect from us – dynamic speakers, cutting-edge science and quantum physics along with heart-opening meditations and interactive presentations – and our 2019 event continues this "Stellar" tradition.
Coming together as one heart and mind in the Spirit of conscious conversation!
Listen deeply to your soul's calling and awaken to your path and purpose in the magical destination of Sedona. Let go of a routine that no longer serves you and delve within, awakening to your most authentic self and embrace bliss in an infinite field of possibility.
Imagine an opening ceremony with Tony Redhouse, Navajo hoop dancer, listening to Dr. Joe Dispenza, Gregg Braden, HeartMath CEO Dr. Deborah Rozman and Kelley Alexander in a room filled with a like-minded community. Film night, on Saturday evening. And closing interactive experience with Havasupai elder, Uqualla. Picture yourself gazing up into the star-filled Sedona night sky in June – a perfect time to explore the galaxies above this mystical city.
Special event to follow our weekend gathering!
ILLUMINATE Film festival Honors Gregg Braden with

their
Conscious Visionary Award
Date:

Sunday, June 9, 2019
Screening Time:

6:00 p.m. - 8:30 p.m.
Location:

Sedona Performing Arts Center, 995 Upper Red Rock Loop Rd, Sedona AZ
Register here !


*A Reel Healing is an immersive experience for a deeper integration of the movie's message.

Sponsored by Stellar Productions Live and the Sanctuary at Sedona!
The program also includes an evening of conscious film,
discussion and Q&A with Gregg Braden, as well as a Reel Healing*.
You are wired for greatness. Come explore with us in an evening of transformational film and insight with Gregg Braden followed by a Q&A and Reel Healing*.
Getting to Sedona: Transportation and Accommodations
***********************************************

***********************************************

***********************************************

For information on upcoming journeys

to the Yucatan with Francisco Moo,

or journey to Peru with Jorge Luis Delgado

visit our Journeys page
Gratitude to our generous sponsors: