Self-Empowered Wisdom 2020
Post-conference Seminars
February 24th, 2020
All post-conference seminars may be purchased

independently, w

hether or not you are attending the Self-Empowered Wisdom retreat. Registration will open soon.

Activate your Heart's Intelligence – The Power of Coherent Alignment
with Heartmath CEO Dr. Deborah Rozman
10:00 am - 4:00 pm
The state of physiological coherence generates an alignment between heart, brain, spirit and nervous system that activates the heart's intelligence and guidance.
In this full day seminar, you'll learn about HeartMath Institute's scientific research on individual, social and global coherence that has the potential to transform our personal, social and global future. You'll learn and practice new HeartMath tools to unleash the power of coherent alignment for yourself and help activate the heart of humanity. This facilitates heart empowerment in individuals and social systems allowing us to choose the way of love, demonstrated through compassionate care in interactions with ourselves, others and Planet Earth.
Discovering the SALKA: Moving from Unhappiness to Joy
with Jorge Luis Delgado
10:00 am - 4:00 pm
If we want to be happy, why aren't we? Why are we always so focused on what's not going right in our lives? On what doesn't work? On what our neighbor has that we don't? We know this attention only serves to keep us stuck and yet we persist.
The Inca, the children of the Sun, find a reason to celebrate every day and every one. Learn the secrets of moving into SALKA and leaving unhappiness behind. SALKA is your undomesticated, unique, free, wild Self – with one important addition – common sense.

Jorge Luis is a "chacaruna," a bridge person, who assists people in connecting to their spiritual self within their own traditions.
Jorge Luis Delgado, born in the highlands near Lake Titicaca, Peru, is of Aymara Incan heritage. His mother is from a family of herders and his father was a teacher. Growing up in a large family in Puno, Peru, Jorge Luis began carrying bags for people in Puno to earn extra money for the family. After he graduated with superior grades from high school, Jorge Luis continued in this tradition and chose to be a tour guide. Early in his career, he concentrated on being very scientific as he worked in the area of the Sacred Valley, including Machu Picchu, and the area surrounding Lake Titicaca.
Today, Jorge Luis is known around the world as a knowledgeable guide of the Sacred Valley and the High Plateau of the Andes. His knowledge spans the culture, the traditions, and the spiritual heritage of his vibrant Inca world. Jorge Luis now has his own tour company, Kontiki Tours, and is currently building his third Taypikala Hotel. Most important, Jorge Luis is a "chacaruna," a bridge person, who assists people in connecting to their spiritual self within their own traditions. Jorge Luis lives in Puno with his wife and three children.
Expressive ART from the HEART
with Martha Reich Braden
10:30 - 3:00 pm
We invite you to explore creating art from your heart! Martha Reich Braden will guide you in expressing yourself using watercolors, colored pencils and black sharpies on paper. We'll capture your memories and experiences, with the creation of your very own "Art from the Heart " postcards.
Learn how to use color, space and expressive lines and brushstrokes to describe what you see with your eyes and feel with your heart. No need for previous experience or ability to draw a straight line, just bring your willingness to have fun.
Watercolors, colored pencils, paper, brushes and sharpies will be provided.
If you have your favorite materials that you'd prefer to use, you can bring those.
$150 Materials included.
Please indicate if you'd prefer to use Watercolors or Color Pencils.
Suggested materials
Winsor Newton 12 color travel set, or your favorite set of travel watercolors

Brushes – rounds are good – or your favorites

Paper – Watercolor postcard pad or Strathmore makes a 15 sheet Postcard pad that's lovely or 6" x 6" watercolor paper etc.
**************************************************************************
PAST EVENTS
SOLD Out 4 months in advance!
The 2019
gathering of the year in magical Sedona, AZ.
June 6th - 9th 2019*
and
Contact us! Phone 928-284-0791 cell 928-451-4670
or email: info@stellarproductionslive.com
GRATITUDE TO OUR SPONSORS!

**********************************************************************
PAST EVENTS

2018 sold out 4 months in advance!

Thank you to our 2018 presenters!

Your love and wisdom carries us forward.
2016 sold out months in advance!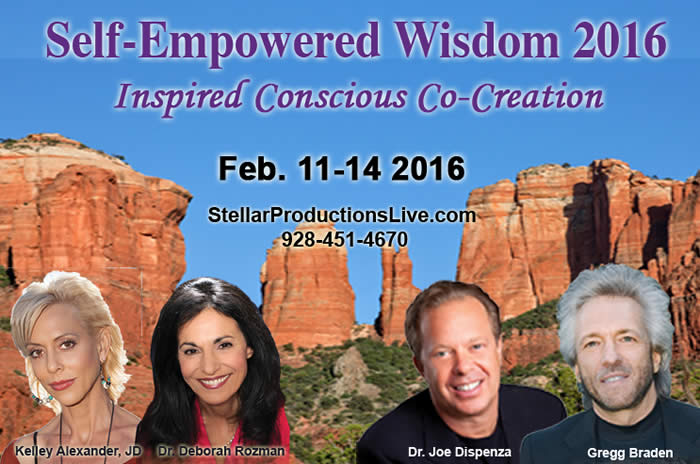 2015 Sold Out months in advance!
Sunday night dinner concert at Poco Diablo Resort March 2015

2014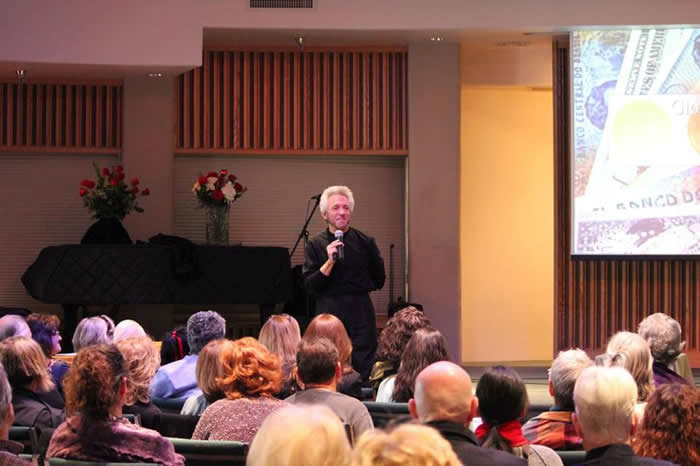 2014 Gift in Shift Sedona April 24-28th
Gregg Braden shares his new book
The Turning Point
and an all new Friday evening and full day Saturday
Sedona program just for you !
Gregg Braden in Sedona!!
All new program for 2013!
Sold out !~
Gregg Braden Convergence Conference!
Gregg Braden in Sedona!
Thursday night opening ceremony celebration!
Gregg Braden Friday night from 8pm - 10pm
Gregg Braden all day Saturday
Saturday evening concert with Martha Reich
Spend all day Sunday with renowned Sedona authors and workshop leaders.
Monday optional workshops.
May the Spirit of the new year
be our celebration of great things to come in 2013.
Find the GIFT in Shift ~!
We are happy to announce an addition to the Gift in Shift
Conference Convergence conference with Gregg Braden

Saturday evening concert with Martha Reich
Sunday all day with many of Sedona's most renowned authors , teachers and workshop leaders. Friday night opening address Sunny Dawn Johnston and Kris Volker
Convergence : Thriving in the World's Perfect Storm
Friday, February 15, 2013 • Saturday, February 16, 2013
Gregg Braden
This activity has been approved by the American Holistic Nurses Association, an accredited approver of continuing nursing education by the American Nurses Credentialing Center's COA.
Approved through January 26, 2014




Approval for contact hours through the AHNA is based on an assessment of the educational merit of this program and does not constitute endorsement of the use of any specific product or

modality in the care of clients.
Nurses must attend the entire program on Saturday, February 16th to receive 7 contact hours of credit.
• • • • •
Heart Wisdom ~ Empowerment
March 2-4, 2012
Join us in the mystical red rocks of Sedona, as we share
the Gift of our Shift; a new way of being in joy and abundance, living a life of Love, Wisdom, and Service.
Dialogues with presenters who are bridging the knowledge and intellect of the brain with the innate knowing of the heart will empower you to shine your brightest light.
Live your life with the Passion, Power and Purpose of Heart Wisdom!
See you soon!
in Sedona, AZ.
Opening Keynote Presenters Dr. Joe Dispenza

Saturday and Sunday Keynote Presenters Kelley Alexander, Wufing von Rohr, Sunny Dawn Johnston and Ronna Prince

Ealy morning meditation with Helen Wood
******************
March 5th with Dr. Joe Dispenza
LEVEL 1.5 WORKSHOP - Understanding the Power of Your Mind
By understanding how your mind works, you can learn how to unlearn negative habits and emotions to eliminate self-destructive behaviors, and rewire your brain with new thoughts and beliefs that will help you heal your mind and body and create new results and possibilities in your life. In this groundbreaking workshop, Dr Joe will explain:

Why we keep repeating the same patterns in our life
How we change and why change is so difficult
Why disease is created and how we can heal
How to break unwanted emotional patterns
The common thread underlying spontaneous remissions
How to create new patterns and habits in the brain and body
The 10 steps to change and reinvention of self

With the knowledge of how your mind works, Dr Joe will then guide you through a step by step meditation process to overcome destructive emotional states such as insecurity, unworthiness, anger, and so on – and repplace them with new states of mind. You will leave this workshop having made significant changes in your life by rewiring your brain, and the tools that enable you to apply this process at any time in the future.
SOLD OUT!
Gregg Braden in Sedona!!

New Program for 2012!!

Registration Opens at 5:00 PM

Doors to the conference room open at 6:00 PM


Friday, February 3, 2012, 6:30 - 9:00 PM


Saturday, February 4, 2012, 9:00 am - 5:00 PM

Door open at 8:00 am
Conference Review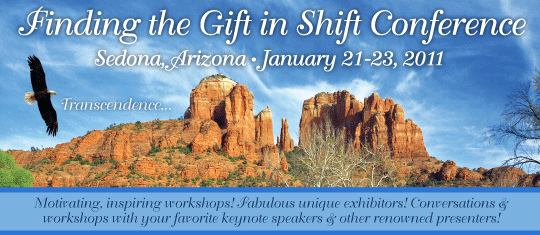 SOLD OUT!
Fifth annual
Finding the Gift in Shift Conference: Transcendence
Sedona, AZ, January 21-23 2011
Opening address Sarah McLean
Director of The Sedona Meditation Center
Opening keynote speaker Gregg Braden
Keynotes
on Saturday and Sunday
Cynthia James and Dr. Rocco Errico
Special Guest Dr. Raymond Moody
We were pleased to once again hold the conference at
1752 State Route 179, Sedona AZ 86336
Reservations: (877) 463-0229 US/Canada
Local : (928) 852-0432 | Fax: (928) 282-2090
Our generous sponsors:

Awareness Magazine


***********************


Dr. Joe Dispenza
April 17 & 18, 2009
We had a great time losing our minds and creating new ones with Dr. Joe! He's heading to Sedona for our January Gift in Shift conference, be sure to be there!
***************************************************
Change: Finding the Gift in Shift !
January 9 - 11, 2009
The 2009 conference of the year was held in Sedona, AZ at the Radisson Poco Diablo Resort.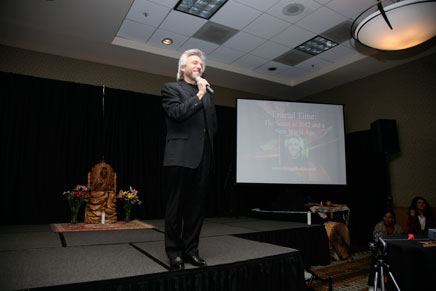 Opening Keynote Speaker, Gregg Braden.
Closing Keynote Speaker, Gary Renard

Wachan and Grandfather Martin at opening ceremony

Our Master of Ceremonies for the weekend, Dean Taraborelli

Producer Karen Koebnick

We'd like to thank our sponsors for their support in making this a life-changing conference:
_______________
Conference Review:
Meet the Living Luminaries
January 11 - 13, 2008
Change: Finding the Gift in Shift!
SOLD OUT!
The Conference of the year for 2008 was held in the mystical Red Rocks of Sedona, AZ. at the beautiful Sedona Hilton Resort and Spa. Our Opening keynote speakers included:
| | |
| --- | --- |
| Dr. David Hawkins | Rev. Michael Beckwith and Rickie Byars-Beckwith |
| | |
Co-Producer

Ralph Reutimann

www.awarenessjourneys.com

Co-Producer

Karen Koebnick

Dr. Michael Beckwith

Dr. David Hawkins

Susan Hawkins

Rickie Byars-Beckwith




© Susie Reed Photos
Our MC host for the weekend was Dean Taraborelli.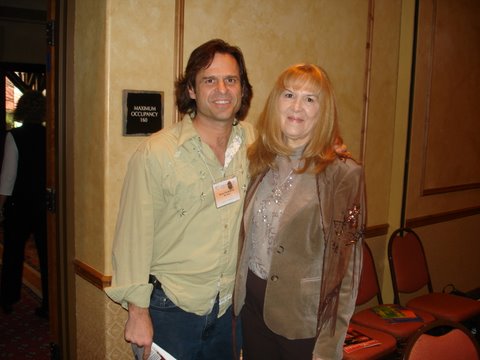 What a weekend!

Other important information:
We'd like to thank our sponsors for their support in making this a life-changing conference:

Natural Awakenings, New Mexico Magazine
_______________________________
Conference Review:
Seeking TRUTH for Global Transformation
Creating the shift to a sustainable planet
September 13, 2008

Hopi elder,
Grandfather Martin
______________________________________
Dannion Brinkley:
Live and Uncensored

2000-2008
February
3rd and 4th 2012
Gregg Braden two day seminar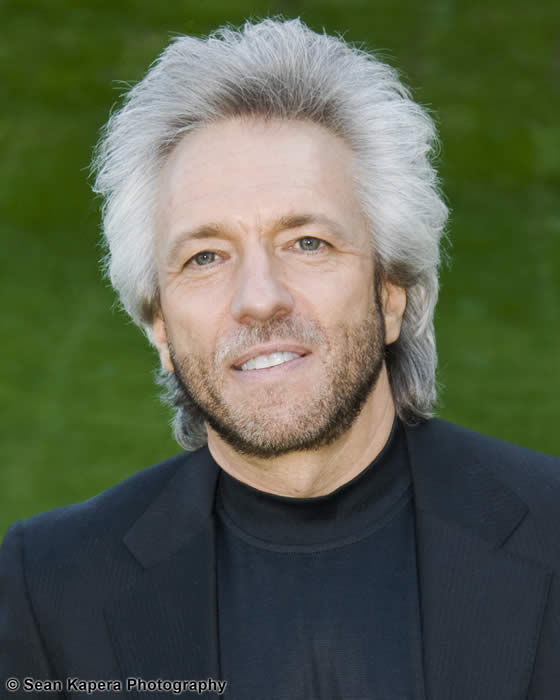 Gregg Braden