Finding the Gift in Shift
January 9 - 11, 2009
Exhibitor's Page
Be yourself -- Everyone else is taken!
Aura photographs are a powerful aid to understanding life patterns. The color, size, shape and intensity of your aura reveal your "energetic bank account" -- the nature and variety of your gifts. Compassion, vitality, empathy, curiosity, and healing are a few of the qualities visible as colors in the auric field. Let Belle interpret your aura for you. You'll be glad you did!
Check out Belle's crystal chakra necklaces and precious gemstone jewelry. Belle uses only the finest Austrian Swarovski crystals.
________________________
Gorgeous Goddess Wear women's garments
are so beautiful and feminine, you'll feel like a Goddess wearing them!
Goddess Wear comes in all sizes from petite to plus sizes to fit all Goddesses! You'll find a great selection of dresses, coats, blouses, skirts, wraps, shawls, warm coats and sweaters. They come in every color of the rainbow and are reasonably priced.
Don't see the color you love? Ask Kathleen Gildred, she may be able to order it for you.
________________________
Liz Alpert's designs are truly jewelry of the Spirit. Her work includes moldavite and white moldavite. Precious and semi-precious gemstone jewelry designs in 18k gold and sterling silver.
Sacred Health is dedicated to the preservation and revitalization of Mother Earth and all life. All formulas are multi-dimensional, spiritually motivated and custom designed by a well known Iroquois Medicine Man. The products nourish and detoxify our bodies and minds, and attune us to higher frequencies.
________________________
Explore the benefits of Spiritual Technology & Vibrational Healing using specific Frequency. This form of Vibrational Medicine allows the experience of health, and vitality, balancing of the energy fields and expansion of consciousness. Contact Judy Erwin via phone at: 1-800-936-6240
________________________
When you combine Far Infrared and negative ions, and conduct them through a bed of amethyst crystals, you're not just allowing your cells to access 20 million years of information, you're also giving yourself a profoundly relaxing, pain reducing, life changing experience! The BioMat is an extraordinary healing pad filled with Amethyst crystal stones, which are known for their power to detoxify the body from alcohol and other harmful elements.
Come visit Sunny as she brings products that support you in your spiritual journey. Most of these items have been personally hand picked by Sunny. They are items that she has used, or has suggested that her clients and students use to support them through their journey.
Visit Michael at his booth to experience five minute Integrated Energy Therapy (IET) empowerments and/or five minute energy clearings.
IET uses Universal energy to "get the issues out of your tissues." It works with 9 pressure points on the body.
Energy clearings utilize Beings of Love and Light to release stress, relieve headaches and rebalanced your energy system.
Stop by. You'll be glad you did!
Michael's first novel, The Room, is available.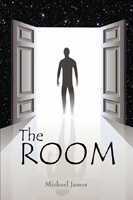 Michael James is a spiritual teacher, healer, counselor, and author living in Sedona, as well as a landscape photographer and respected real estate broker.
Michael's hands-on and remote healings work at a deep, inter-dimensional level to create change in all four of our bodies – physical, emotional, mental and spiritual – boosting the immune system , clearing limiting beliefs and expanding our energy field to result in a feeling of balance and radiant well-being.
During clairvoyant readings, the client's soul communicates what it wants the consciousness to be aware of. Michael perceives this information through various senses- visually, audibly, and empathically - and the soul may communicate through methods such as heart energy and revealing past lives. Michael becomes a conduit for higher wisdom bringing to light unconscious truths that enable people to overcome self-imposed obstacles and step into their True Presence.
Michael teaches and counsels about taking more personal responsibility for our own Free Will, and understanding how strongly judgment and forgiveness can affect our lives and personal growth, and the tools we have available to us. He is working on his second book called the "Irony of Forgiveness, " and is available for speaking engagements.
________________________
Barry Helm is a gifted healer, body worker and spiritual medium. Barry's unique calling leads him to travel throughout the United States where many have come to know him as a metaphysical John the Baptist. His unique style of body work combines his strong intuition and deep tissue techniques that leave his clients with renewed vigor and strength in mind, body and spirit. He utilizes psychic reading, spiritual channeling, bodywork and metaphysical healing in varying degrees to guide the individual or group into a place of aliveness and ease relative to themselves and all things.
________________________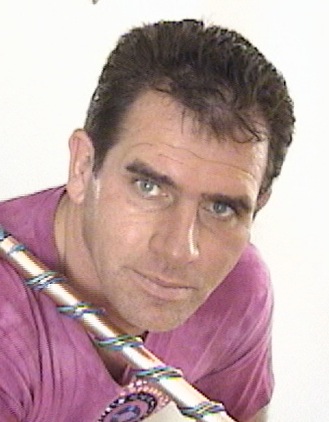 A deep thinker in essence, Taka's creativity and passion is inspired by that which
is beyond ordinary perception: the mythical, the philosophical, the eternal quest
for life itself.
In his creative expression Taka makes these ethereal energies visible, he gives
them form, shape, sound and meaning.
Taka is known and well-established in the field of sound therapy and energy
revitalization. He is a talented musician, painter, recording artist, World traveler,
and student of ancient cultures. His primary meditation tool is the didgeridoo.
________________________

Guy Matthews facilitates sound healing in workshops and private sessions as well as integrating sound healing in yoga instruction. He has been a guest at conferences and events in Canada and the United States . 2009 is his 14th year of "bowling" with the crystal bowls. Experiential in nature and intuitively led Guy becomes an instrument for higher vibrations to enter this plane. His new CD "Sedona Landing" will be available at the conference. Currently he resides in Sedona co-facilitating The Sound Continuum Workshops and a private practice.
________________________
John English Exhibitor Booth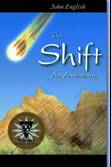 ________________________
Exhibitor Booth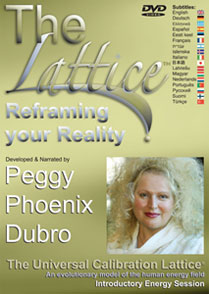 ________________________
Fred Rusher has a BA in philosophy. He has been studying sacred geometry, crop circles, and the Keys of Enoch by Dr. J. J. Hurtak for over 20 years. He also has been working with wood since childhood, as his father had a custom kitchen cabinet shop. He has been inspired to carve the crop circle designs in wood.
Fred has available for purchase: wood trivets carved with the shapes of the crop circles and sacred geometry. Wood pendants with sacred geometry and crop circle designs. Personal essential oil holder for traveling.
________________________
Come and join us to experience Soul Therapy sounds and the beautiful Buddha Maitreya Shambhala Meditation and Healing Tools™. The Tools apply Sacred Geometry using energetic vibrational medicine for Soul Therapy. They transmit the healing spiritual blessings of the Living Buddha Maitreya to awaken the Soul and heal the Personality. The effect is life-changing and establishes the individual on the Path of the Soul through self-realization of their divine Buddha Nature. Guaranteed to uplift the spirit and bring peace to your heart. After the conference, please join us at The Buddha Maitreya Shambhala Meditation Center located on the first level of Hillside Sedona, 671 Hwy 179.
877-444-7685 info@shambhalahealingtools.com
________________________
Shifting Perspective Co-Creations
Shifting Perspective Co-Creations, a new Sedona-based company, is making its public debut here. In early 2007, a group of like-minded co-creators made an array of graphically designed and digitally printed affirmations on t-shirts.The t-shirts are printed on earth-friendly 100% organic cotton or 100% cotton using textile ink.They're printed using the latest technology. Amazingly comfortable; the designs are extremely durable, wash after wash. A wide choice of t-shirt styles and colors are available, whether long- or, short-sleeved, sleeveless, round neck or scoop, these are t-shirts you will feel good about wearing.
________________________