SEDONA
With a rich history spanning 6,000 years, Sedona is considered the
'Spiritual Mecca of the Southwest.'
The unique energy is believed to come from
Red rocks: stimulating creative thinking and problem-solving
Evergreens: evoking a sense of hope and renewal
Spectacular trails: providing numerous opportunities
for reflection and contemplation
Did we also mention the red rocks are famously
believed to be a portal to other dimensions?
Getting to Sedona!
From outside Arizona, fly to Phoenix Sky Harbor Airport.
Then rent a car or take a shuttle from Phoenix to Sedona.
Driving time is about two hours by car or shuttle.
Your easy, safe and reliable transportation.
Reserve your room now at the Stellar rate.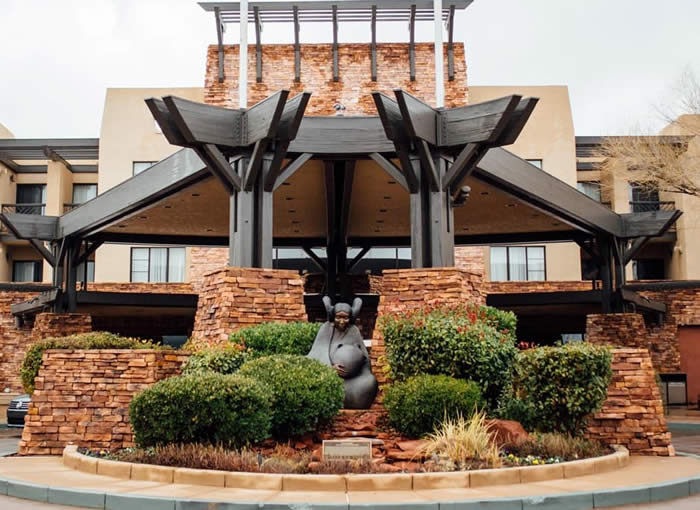 .
OR
1752 State Route 179, sedona, AZ 86336
(

6 miles

) to the Hilton Sedona Resort and Spa
Driving time 10 minutes in moderate traffic.
Book The Poco Diabolo at the Stellar group rate
or call the hotel directly to book 928-203-5923
or book via email at reservations@pocodiablo.com

Our post retreat seminars on Monday will be held at
_________________________