This is our 20th year bringing you transformational
retreats and gatherings in our home city Sedona, AZ.
Join the movement!
Our 2020 venue
Hilton Sedona Resort at Bell Rock
All sleeping rooms at the Hilton are SOLD OUT
We have a special discounted room rate for you at the brand new Sedona property! Listed below!
Westin Element 1/2 mile walk or drive to the Hilton.
Book your group rate for Stellar Productions
Additional
Options here
"This is a time in history when it's not enough to know. This is a time in history to know how." -- Dr. Joe Dispenza
Join us February 20th - 24th, 2020 in mystical Sedona, AZ.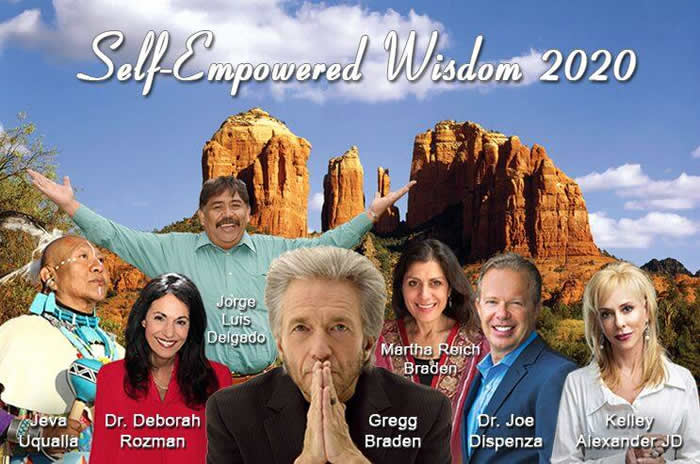 Our 2020 venue
Hilton Sedona Resort at Bell Rock
With a rich history spanning 6,000 years, Sedona is now considered the spiritual Mecca of the Southwest. The unique energy is believed to come from
Red rocks: stimulate creative thinking and problem-solving
Spectacular trails: provide numerous opportunities for reflection and contemplation
Evergreens: evoke a sense of hope and renewal
Did we also mention that Bell Rock is famously believed to be a portal to other dimensions?
*All pre- and post-retreat seminars may be purchased whether or not you are attending the Self-Empowered Wisdom retreat.
Tours and Activities in Sedona
Questions? Email info@stellarproductionslive.com
Self-Empowered Wisdom offers all you've come to expect from us – dynamic speakers, cutting-edge science and quantum physics along with heart-opening meditations and interactive presentations – and our 2020 retreat continues this "Stellar" tradition.
Coming together as one heart and mind in the Spirit of conscious conversation!
Listen deeply to your soul's calling and awaken to your path and purpose in the magical destination of Sedona. Let go of a routine that no longer serves you and delve within, awakening to your most authentic self and embracing freedom and joy in an infinite field of possibility.
***********************************************

***********************************************

***********************************************

For information on upcoming journeys

to the Yucatan with Francisco Moo,

or journey to Peru with Jorge Luis Delgado

visit our Journeys page
Gratitude to our generous sponsors: